Hanging fragranced cards for use in your vehicle.
Much more than an air-freshener, a car accessory
that diffuses a subtle but long-lasting fragrance.
The result of several years of research and development,
imao parfums® cards diffuse the fragrance continuously
with no action required from users.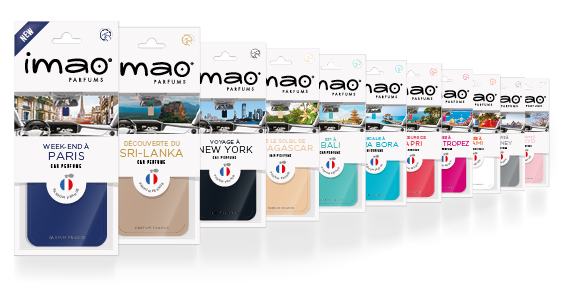 A subtle and pleasant fragrance
Their innovative material captures the fragrances' full range of notes. Much more than an air-freshener, the cards provide a subtle and pleasant fragrance.
Technical Characteristics

Mini fragranced tablets give users the opportunity to try the fragrances before buying.
Offers a pleasant and sweet feeling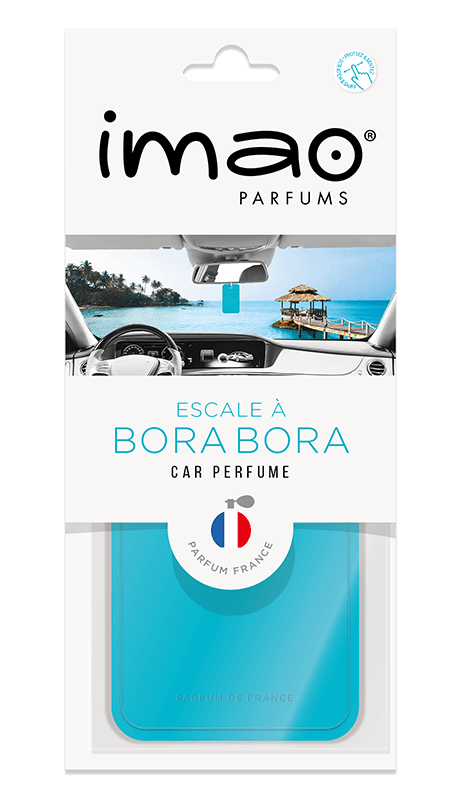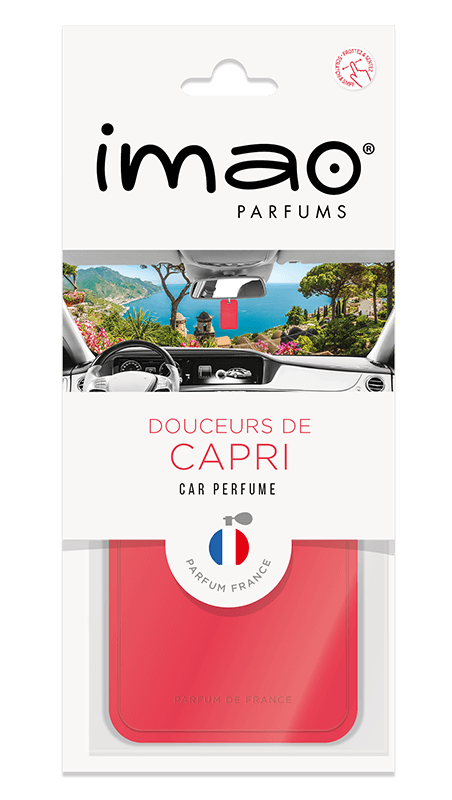 Scented card alone : 99mm x 65mm
Scented card with packaging : 160mm x 80mm x 2mm
Fragrances available for scented cards
imao parfums® takes your senses on a journey with a collection of eleven scented cards for your car
Where to buy imao parfums® scented cards ?